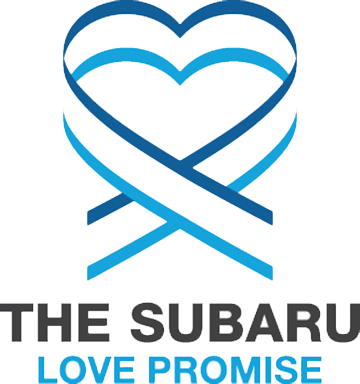 What is the Subaru Love Promise?
Subaru and our retailers believe in making the world a better place and the Subaru Love Promise is our vision of respecting all people. This is our commitment to show love and respect to our customers and to work to make a positive impact in the world.
How is St. Cloud Subaru dedicated locally to the Love Promise?
St Cloud Subaru has been a big part of the community for over 15 years. Our primary focus has always been making sure that kids get the education they need and have as many opportunities as possible. With that, we also try to help keep the community clean and safe working with great local companies who are community focused. The Subaru Love Promise is a great way to help our reach go even further!
Pine Meadow Elementary, Sauk Centre Public Schools
Place of Hope , Boys and Girls Club, Big Brothers Big Sisters of Central MN
Love Promise Stories from St. Cloud Subaru
Subaru and St. Cloud Subaru believe in making a positive impact on the communities in which we live and work. We uphold that belief through our Love Promise Community Commitment. Every month, we select inspiring stories from customers and partners from around our area who strive to support our collective commitment and feature them here
SCTCC Alumni with super BIG Subaru hearts! - Rebecca S
Thank you to St. Cloud Subaru for your generous support and donation to SCTCC Collegiate DECA CDC Winners. A special shout out to Bobby Konnight and Scott Spanier, both former SCTCC Marketing Sales Management students/alumni for making DECA Dreams come true! Bobby Konnight of St. Cloud Subaru and Becky Shand, DECA Advisor (L); Annalisa Gieser, DECA Officer , Scott Spanier of St. Cloud Subaru, Joe Schreier, DECA Member (R). Not pictured, DECA President, Colby Peterson.
---
Diamond: An Underdog Story - Shannon S
Diamond came to Northern Lakes Rescue (NLR) in May of 2021. When Diamond first came to the rescue, she could barely walk, and it was evident she was in so much pain. NLR brought her to one of our partner vets and found that she had hip dysplasia and needed a double hip replacement. Being such a young and healthy pup, this was crucial for Diamond to receive so that she could live a happy, full life and find her forever family. Due to NLR being a non-profit and rescuing many dogs, we did not have the funds to do the surgery right away. However, standing behind our mission of not giving up on a dog because of a medical issue, we raised the funds. Diamond successfully had a double hip surgery in July. Her foster family took great care of her and helped her through her rehab. It took months for her to be able to walk again. While all this was going on, Diamond was still trying to find her forever family. She attended many adoption events in the community where she got so much attention and people loving on her. Sadly, at the end of the adoption events, none of those families submitted an adoption application. Many people seemed to be hesitant of her having double hip surgery at such a young age, though the vet gave her a clean bill of health and prognosis of having a healthy happy life. In October, Diamond was highlighted as an Underdog during the Subaru Loves Pets initiative. Many posts were shared on social media throughout the month. This is when her family found her! They saw her picture and after meeting her knew she was THE one! She now has her forever family and has been given her second chance at life! Her new family loves keeping NLR updated on how she is doing and the adventures she's been on already. Like every other NLR foster, Diamond will always be a part of our family and will always receive love and support from NLR!
---
The hunt for Spicoli the Subaru - Halle H
I looked for cars available all night, since the car industry was dealing with a shortage on cars. I knew I wanted the Subaru Forester sport in peak. No doubt in my mind. Dealership after dealership didn't have the model I wanted. I'm a panic my Dad called two dealerships outside the cities, Rochester and St. Cloud, and found one the car! I put a hold down on what we thought was the Rochester dealership and started our 2 hr roadtrip. Only to get there to realize I had left the hold on the car I wanted in St. Cloud which was now a whole 3 hours north, since we just drove 2 hrs south. Brady from St. Cloud Subraru got all the paperwork ready, cleaned the car, and pulled it into the garage for safekeeping. It was worth all the hours of driving and made even better with the amazing service. I name my cars, so that day I had to say goodbye to Kenny the Kia and a big Hello to Spicoli the Subaru.
---